Ensure employee receives notice that FMLA leave is about to expire
Employers are supposed to notify employees when their 12 weeks of FMLA leave is about to end.
That way, employees can return to work without jeopardizing their job security.
But what happens if the employer fails to notify the employee? She may win an FMLA interference lawsuit if she can prove that, had she known, she would have returned to work and could have performed her job.
Recent case: Maggie worked for over a decade as a paralegal for a law firm. She developed a serious MERSA infection that required multiple surgeries.
She requested and was approved to take FMLA leave, which she did. However, she did not try to return to work until more than 40 weeks had passed.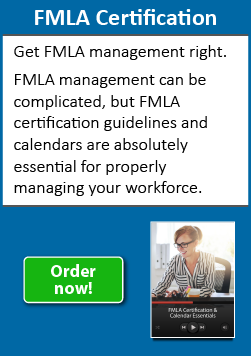 The law firm terminated her instead of allowing her to come back.
Maggie sued, arguing that because she had not received a notice that her FMLA leave was expiring, the law firm violated her FMLA rights.
The court determined that Maggie could not have returned to work after the first 12 weeks off due to her condition. Because she could not, there was no prejudice associated with the missed notice. Maggie's lawsuit was dismissed. (Baker v. Goldberg Segalla, WD NY, 2017)
Final note: The expense and hassle of fighting a lawsuit over a missed FMLA notice is easily avoided. Every time an employee takes FMLA leave, make sure someone tracks FMLA usage and promptly sends a return-to-work notice. That way, there will be no question whether the employee knew when to return.