FMLA and mental health — what you need to know as an employer
Do you have an employee looking to take FMLA for mental health? You're in the right place. Even if an employee has a family member who suffers from mental health issues, they may be eligible for taking FMLA to help them deal with their issues. We're here to give you all the tips and guidelines you need to know around taking FMLA for mental health.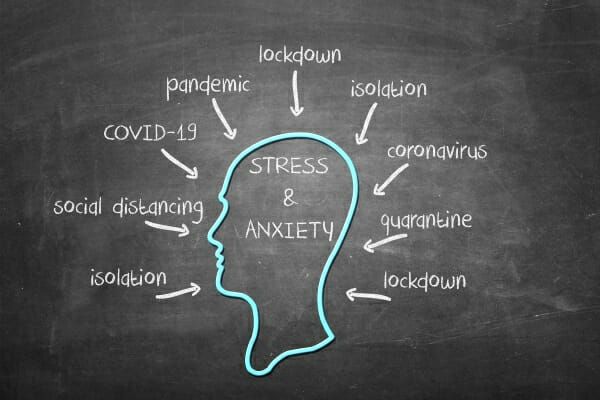 In this article, we'll discuss:
Instances where an employee can take FMLA for mental health.
The process for taking FMLA.
Tips for preventing discrimination in the workplace.
Mental health issues are no joke. Severe depression, anxiety disorder, mental disability/mental health disorders, schizophrenia, mental impairment, post-traumatic stress disorder, major depression, and bipolar disorder are serious health conditions that sometimes require medical leave and reasonable accommodation to be adequately dealt with. So, what do you need to know?
Family And Medical Leave Act (FMLA) is an employment law that entitles employees to up to 12 workweeks of unpaid leave (leave of absence) for instances like medical leave, childbirth, mental illness, inpatient care, taking care of a family member, etc.
After the 12 week period of leave has been taken, the employer is obligated to give the employee the same or equal position at their job.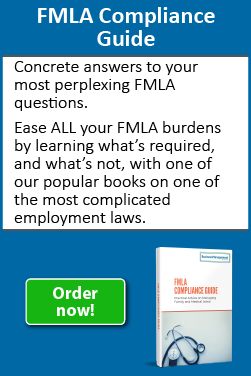 FMLA leave resets each 12-month period, and it can even be taken intermittently (this is especially important for mental health conditions). That means the employee could break up the time into smaller pieces allowing them to leave work for therapy sessions, doctor appointments, etc.
Here are some other instances where FMLA leave can be taken:
Birth of a child
Serious health conditions
Inpatient care
Foster care
Taking care of a person with a serious health condition
Adoption
Who can take FMLA for mental health?
Qualifying for FMLA leave depends on the company, and how long the employee has worked for the company. There is a set of requirements that must be met for eligible employees to take FMLA leave. For example, the company must employ 50 or more employees, and those employees must work within 70 miles of the company's location. The employee must also have worked for the company for longer than one year and have over 1250 hours logged with the company.
What's the process when filing for FMLA leave for mental health?
Now that you know the basics for FMLA qualification, it's time to determine eligibility. Here's how it works.
Step 1 – Employee gives notice to employer
The first step in the FMLA is for notice to be provided from the employee to the employer. By law, there is no mandatory amount of time that the notice should be given, however, it is recommended that 30 days notice be given.
30 days will give you enough time to determine whether or not the employee is eligible for FMLA. Additionally, you can request any further information needed for the process to go as smoothly as possible.
Step 2 – Notice of eligibility/rights and responsibilities notice (Form W-831)
The first step in filing for FMLA leave is filling out the Notice Of Eligibility form. The notice of eligibility includes medical certification, medical records, etc. that show the employee qualifies for FMLA. Form W-831 also requests documentation for any additional information that may be necessary. For example, an employee may need to include documentation proving their relationship to the family member they'll be taking care of.
The notice of eligibility form also informs employees of their rights and responsibilities when filing for leave. It also informs employees that they can substitute unpaid leave with accrued paid leave.
Step 3 – Designation Notice (Form W-832)
After the employee submits a notice of eligibility to the employer, the employer has 5 business days to provide a designation notice to the employee approving or denying the leave.
Employers have a right to request medical information from second and third opinions(at their own expense) if they feel the need to verify the information given by the employee.
FMLA for depression
Is an employee looking to take FMLA for depression? That can be a perfectly good reason to take some time off of work and is a good candidate for Intermittent FMLA Leave. However, depression could also fall under the Americans with Disabilities Act (ADA). It's important to consider both options.
First, you may wish to consider reasonable accommodations under the ADA to avoid the need for FMLA leave. If an employee is in the midst of a depressive episode, perhaps they can work from home. If it causes them to suffer from insomnia, consider allowing them to start later in the day.
Additionally, employees under ADA accommodations or on intermittent FMLA leave should still be held accountable for following call-out rules. If they simply don't show up to work and don't notify anyone, they can still be punished for doing so. Make all call-out rules and how to adhere to them clear.
FMLA For anxiety
An employee with anxiety issues may also qualify for FMLA leave, though the ADA may at times be a better solution. Major mental health issues could qualify as a serious health condition at times, however, an employee suffering from such issues should consult a doctor. Simply claiming that they're suffering from an anxiety attack, for example, likely isn't enough to qualify, unless it is an issue that has already been addressed through Intermittent FMLA leave.
Still, in most cases, an anxiety disorder is more likely to fall under the ADA and there may be reasonable accommodations that can be made to work with that employee. However, FMLA can be an alternative option, or even a desirable one if those accommodations require periodic leave.
Help prevent discrimination in the workplace
Mental health is something that shouldn't be taken lightly. Employers should take mental health requests for FMLA every bit as much as requests for physical injury. This includes keeping information confidential. Discrimination in the workplace is always a serious risk. That's why it's important to keep employee information confidential from co-workers.
Educate employees about the ADA
Ensure that managers understand the American Disabilities Act of 1990, a law designed to protect Americans who suffer from certain disabilities. Mental health conditions can often fall in a grey area between the ADA and the FMLA. That's why it's important to at least have a working knowledge of both. Cases of discrimination or retaliation could arise from the mistaken actions of even the most well-meaning managers.
Proper documentation is key
Aside from the forms W-831 and W-832, proper documentation of all work interactions is vital for avoiding problems while going through the FMLA process. This especially applies to mental health problems as they could be ripe for discrimination charges. You may even wish to record related meetings with a voice recorder, and all documentation should be copied and kept within the HR department.
Paid or unpaid leave?
Employees may substitute unpaid FMLA for accrued paid leave. However, if employees run out of paid leave then you are they will switch to unpaid leave after. Be cautious about offering employees additional paid FMLA leave as doing so means you'll need to apply that policy equally to all future FMLA cases.
Legal advice?
Medical conditions concerning mental health may require legal advice, and it's good for employers and employees to know their rights when it comes to FMLA. Since mental health conditions can be more complicated to navigate than physical health conditions, you may wish to consult your attorney before making any final decisions.
Knowing about EEOC rights
People with mental health problems are protected by the Equal Employment Opportunity Commission. See EEOC's website to learn more about equal opportunity in the workplace.
Additional resource: Read more about FMLA requirements and what they mean for your business.