Annual performance review template
Holding regular performance reviews for your employees is a valuable way to maintain open communication related to employee job performance and company expectations. One way to ensure your performance review process is consistent across all employees and what's recorded is consistent across performance reviews is to develop or find a performance review template. Your template should allow space to highlight employee strengths and weaknesses while also highlighting specific performance areas to discuss during the performance review.
You can use numerous performance review templates based on how you prefer to run your meetings and what you want to highlight during the session.
Here are a few of the most common options.
This performance review template is used to assess an employee's overall performance. You'll find they have a combination of a quantitative scale and qualitative questions to provide additional context regarding the qualitative data.
The narrative structure is similar to the general performance review template in that there are qualitative questions. However, you only rate employees using long-form answers. There's no quantitative scale included.

This performance review template only has quantitative questions, so there are no open-ended questions. You have limits in communicating information since you can't expand upon any of your questions. A benefit is that it's typically faster to complete and easier to cover many performance areas at once.
Self-assessment performance review template
The self-appraisal performance review allows employees to rate their own performance. This is useful because you can understand how they think they're doing and compare that to how you view their performance. Holding reviews in this way allows for a more comprehensive understanding of employee performance instead of solely being a one-sided experience.
Finally, the 30-60-90 performance review was created to address critical job traits that highlight how you contribute to the company to find upcoming leaders. This performance review incorporates peer review feedback for a more well-rounded understanding of the employee.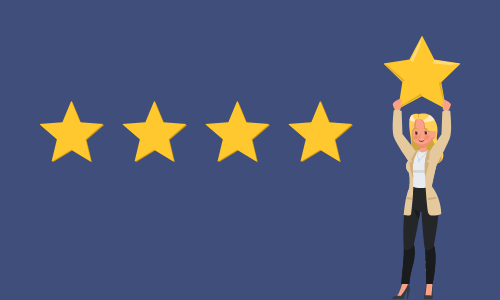 Having a performance review template will help you be more organized and strategic in your performance evaluation process, but that's not the only thing you need to prepare.
You should complete some additional things before starting the performance review process to allow for the best results.
Gather all relevant performance review criteria, employee goals, and prior goal progress information.
Gather all relevant employee data and examples related to performance.
Create an agenda for the meeting and prepare notes.
Schedule the performance review meeting.
Set expectations for the meeting.
Previous performance
What accomplishments are you most proud of?
What goals did you meet?
What goals did you fall short of?
What specific contributions have you made to the team?
How well do you think your team accomplished its goals this year?
Current job role
What do you like least about your current role? How would you change it?
What do you like most about your current role?
Employee strengths & performance improvement areas
What personal strengths help you do your job well?
What makes you the best fit for the position?
What work tasks come easiest to you?
What can I do better to help you reach your goals?
What things will you focus on in the next quarter to help you grow?
Are these concerns a fair assessment of your performance?
Problem-solving
Do you have any ideas to improve the current issues?
Do you believe the outlined solutions will improve your job performance?
Future performance
What type of career growth is most important to you?
What are your most important goals for the next quarter?
What professional growth opportunities would you like to explore?
Do you feel you can realistically meet your goals?
How optimistic are you about your team for the upcoming year?
Manager-employee relationship
What can we do to improve our relationship?
How do you prefer to receive feedback/recognition for your work?
Do you feel supported as a whole by your manager and the company?
Additional questions
Are there any additional noteworthy accomplishments to consider?
What actions were taken to improve performance from the previous review?
What are the professional development goals?
What areas require improvement in job performance?
Performance review quantitative questions
You can incorporate the following questions in your performance review and provide input based on a quantitative scale, such as a rating from 1-5. These questions might include follow-up narrative responses or stand-alone, depending on the type of performance review template you utilize.
How productive is the employee?
What's the quality of their work in terms of errors, mistakes, and accuracy?
How consistently does the employee show up to work and arrive on time?
Does the employee make decisions using sound judgment?
Can the employee make quality and timely decisions?
Does the employee create a motivating climate while training and developing team members and take corrective action as necessary?
Can the employee analyze work, set goals, and develop plans of action to get the job done promptly?
Performance reviews are an integral part of employee job performance expectations and communication, so you want to consistently seek out opportunities to improve the process from beginning to end.
Here are some ways to do that.
Provide consistent feedback. Along with offering regular performance reviews, you also want to provide feedback via check-ins on a more regular basis. It has been found that when employees receive more frequent feedback, there are higher levels of employee engagement.
Build trust. You want to build and maintain a trusting relationship with your employees to share feedback throughout the year.
Follow up. After the performance review, make it clear that there will be another one and the time frame they should expect it to happen. Also, provide action items, goals, or focus areas until the next performance review meeting.
Determine Your Frequency. You want to determine how frequently you should hold your performance appraisal meetings. Perhaps it's best to hold one covering the entire year, or you'd prefer to have quarterly performance reviews. Ultimately, you want to choose the frequency that will best help your employees, and the company as a whole better collaborate and secure measurable metrics to improve performance.