Ahead of election day, know your state's voting laws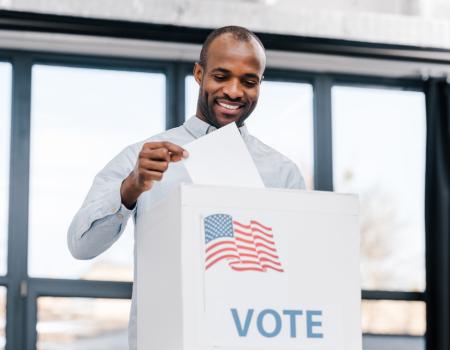 Every election is important. And we would argue that elections at the local level are the most important of all, since these elected officials are closest to the people they're elected to govern. You don't, for example, take a complaint about the astronomical rise in your property taxes to your senator; you take it to your representative on the city council.
However, different states have different laws and regulations around employees taking time off to vote. Additionally, early voting regulations can vary from state-to-state. Since Election Day is right around the corner, let's review the rules you need to know to make Nov. 7 as smooth as possible.
When to vote
Almost all states allow early voting, so employees don't have to chew up valuable working time to vote.
Even so, some employees may not feel comfortable with early voting. Maybe it's tradition or they think their ballots won't be counted if they vote early.
You can help by letting these employees take time off from work to vote. On the other hand, you may not have much choice in the matter; some states require you to give employees this time off.

This chart summarizes each state's time-off-to-vote law, including whether you must pay employees for the time. Most states require time off only if employees don't have sufficient time to vote either before or after their workdays. Since chart space is limited, states without laws have been omitted. As with all state laws, contact your state labor department for the whole story.
Since the last time this chart was published, a new Georgia law fully embraces early voting:
Employees are allowed time off from work to vote during early-voting days. Employees may take two hours to vote; employers may specify the time.
The provision excluding time off from work to vote if employees have two hours either before or after work to vote is repealed.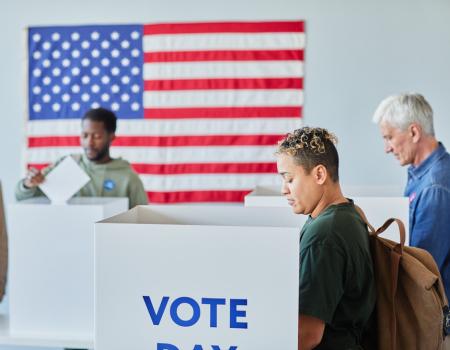 The law doesn't specify whether this time off must be paid, but it probably doesn't, since Georgia employers never had to pay before.
Poll workers
Poll workers work long hours for not a lot of pay. They also have to put up with surly voters.
As far as we know, Virginia is still the only state prohibiting employers from firing or retaliating against employees who take time off from work to serve as a member of a local electoral board, an assistant general registrar or an officer of election. In addition, employers may not require employees to use their sick or vacation leave for such service. Employees must provide reasonable notice of their service.