Lessons learned from the first year of a corporate giving program
For the past year, our employees participated in a corporate giving initiative in which they donated goods and time to multiple organizations that seek to address hunger, need and homelessness in our area. When I became CEO late last year, I made it my goal to create and foster an open and collaborative culture, and I felt that encouraging our teams to work together towards a humanitarian cause would cultivate that culture while giving back to our community.
When planning our corporate giving program, we sought a variety of opportunities so that all employees who wanted to participate could find something that interests them. For those that wanted to get their "hands dirty," we had opportunities with the Community Harvest Project to help garden and grow fresh produce for those experiencing hunger. For those more interested in helping house and furnish families in need, we set up an ongoing partnership with a local Habitat for Humanity ReStore. We also had a few options for work with food pantries that we have had long-standing relationships with, and multiple donation drives for food and toys during the holidays. There was an opportunity for every employee depending on preference and time availability.
We embarked on this endeavor, believing it was a way to give back to the community in which we live and work; a community that has given us so much in terms of talent and resources. Now, I realize we received in return much more than we gave. Here are some key lessons we learned:
Team building
Each month, we sent a team of 10 people to work at a local Habitat for Humanity ReStore assisting in various tasks, from customer service to cleaning, testing and pricing donations. The teams were composed of employees from all areas of our company, but once they walked through ReStore's door, they needed to work together as a team to tackle tasks that were new to them. It was the epitome of a cross-functional team! Based on their feedback, I believe that the experience enhanced their team building and cooperative problem-solving skills — skills they'll bring back to the office with them.
Enhanced corporate culture
Going into a new environment — the ReStore, the food pantries — was a great equalizer. Senior managers were coequals with new hires as internal Centage hierarchy just didn't apply. On top of that, employees who don't interact with one another within Centage's walls found themselves working side-by-side in these volunteer opportunities. This broke down social silos within our company. They learned about one another's skillsets, which is something they didn't have the opportunity to consider before. I honestly believe this will contribute to a more open corporate culture going forward, which is an important achievement.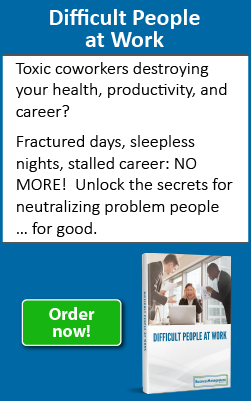 A more desirable place to work
One of the things I've learned about the younger generations — Millennials and Gen Z — is that they've been raised to bring passion to everything they do. We see this mindset manifested in many delightful ways, from the way they problem-solve ("there's an app for that!") to seeking to understand how their efforts contribute to overall corporate goals.
Volunteerism opportunities and donation programs speak directly to their core values. It provides them with an opportunity to contribute to the causes they believe in and the values that motivate them, whether it's ending hunger or fighting climate change.
While it was altruism that prompted us to embark on a program of giving back, it has had a much greater effect on how we work and even on how we hire. Our recruiters now bring it up in every job interview. It is a topic that speaks to the passion and excitement of candidates, and gives us an edge when recruiting talent.
More than that, our program helps us determine if the candidate is the right fit for us. We've discovered that we are a company that values volunteerism and charity, and if the candidate shares those values, it is more likely that they are a good fit for us.
If your company hasn't considered a formal giving program before, I encourage you to do so in 2020. There will indeed be times when employees are off-site stocking shelves or pricing donations, but we've found that it hasn't slowed our company's growth. Energized employees are productive employees.