When hiring, never consider or mention military reserve obligations
Federal law protects applicants who belong to the military reserves from discrimination based on their service, and considering their military obligations when making hiring decisions is illegal.
If anyone involved in hiring ex­­presses reluctance to hire a candidate because of his or her service, expect legal trouble. Make absolutely sure you had valid reasons for picking other candidates.
Recent case: John was an Air Force reservist when he applied for the job of township manager for Radnor Township. He recounted being "grilled" during his initial interview with the selections committee about his military obligations and how the township would cover those absences.
He was not invited to a second interview.
John sued under the Uniformed Services Employment and Reem­­ploy­­ment Rights Act, alleging that he had not been hired because of his military obligations.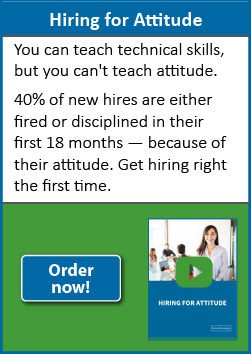 Radnor Township argued that although one member of the selection committee considered military service a factor, there were many other reasons John would not have been hired. These included alleged overstatements of his qualifications on his résumé, spelling errors in the cover letter and a phone call from a politician urging his hiring.
A jury found that John's military service was a factor, but that the township had proven that it would not have hired John even if he had no military obligations. The court upheld their decision. (Murphy v. Radnor Township, No. 14-2946, 3rd Cir., 2015)