Planning and executing a flawless event
Great events, the ones where everything goes well and everyone has a good time, don't just happen. They're always the result of plenty of hard work and a great deal of planning.
When you find out you'll be responsible for organizing an event, the first thing you should do is create a planning timeline and a budget, says Christi Domingue-Rangel, owner of SophistOccasions, a Baton Rouge, La., company that specializes in planning corporate and nonprofit organizations' events.
Having a timeline in place from the start allows you to avoid trying to pull everything together in a rush at the last minute and allows you to delegate some tasks if you need.
It's essential to find out the budget and also what your boss expects the event to be like. "Some companies expect a champagne event on a beer budget," says Domingue-Rangel. That's certainly a challenge, but one that's best to understand from the start.
After you know how long you have to plan your event and how much you have to spend on it, you can get down to the nitty-gritty work of planning. Domingue-Rangel offers these tips to help you make it great.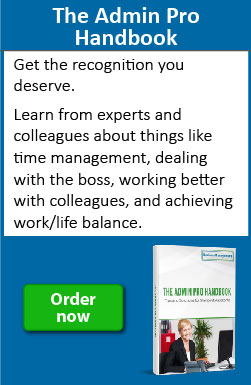 Invite the right mix of people. Whether you're holding a formal professional event or a casual summer mixer, having the right mix of guests is essential.
Select a good host. It's also important for the host to set the tone for the night. This person should make an effort to help people mingle, introduce guests to one another and make everyone feel special.
Serve great food and drinks. Consider introducing your guests to new wine and food to create a memorable experience. A signature cocktail with a unique name is also always an event favorite. If your budget allows, hire a bartender to keep the drinks flowing.
Set the mood with an appropriate atmosphere. Match your event's ambiance with the style and formality of the event. When you have the appropriate layout, lighting and entertainment, it will support all other aspects of the event.
If you're seeking more advice and tips on event planning, Domingue-Rangel recommends checking out BizBash.com, About.com's Event Planning Guide and ATasteful-Affair.com's Party Planning guide.
"I keep up with new ideas and trends by attending other events," says Domingue-Rangel. "It helps me keep my own work fresh. If I'm planning an event that I haven't done before, I find one to attend and take mental notes about what worked and what didn't."
Online resource: To keep tasks and timelines on task, check out our event planning checklist.