Include disclaimer in incentive plans that clarifies when no contract exists
Incentive plans are wonderful motivational tools, but make sure yours doesn't create an enforceable contract. That mistake may force you to pay bonuses to employees who've left, or cause lawsuits over the payment amount.
Instead, include language that clearly states that the plan isn't a contract.
Recent case: Randy Oldham signed an at-will contract with his employer, Orix Financial Services. The agreement also included an incentive plan providing "an opportunity to receive sales incentive awards." The plan clearly stated that it was not a contract, that a committee would decide who received awards and how large those awards were, and that the committee reserved the right to modify or cancel the incentive plan at any time.
Oldham quit and sued for breach of contract. He claimed he had worked on a major deal and should have received an incentive award.
But the court looked at the agreement and said it was not a contract. It clearly stated that no award was guaranteed and allowed the awards committee total discretion. (Oldham v. Orix Financial Services, No. 3:05-CV-2361, ND TX, 2007)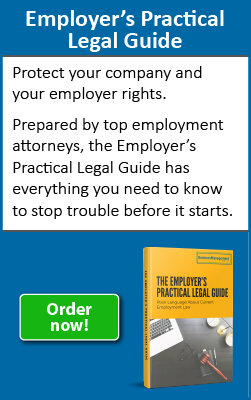 Final tip: Have an experienced employment-law attorney review incentive plans and employment contracts before presenting them to employees. The lawyer can make sure you don't accidentally create bonus contracts.