Dear Executive,
The answers are no mystery.
They've all appeared in recent issues of
Executive Leadership
, the advisory service for rising leaders and entrepreneurs in business, government, military, education, nonprofits and more.
We learn constantly—how to improve people skills, hone management smarts, maybe even get better at playing office politics. And most of that learning, as you know, is on the job.
Great leaders are not born ... they're made.
And luckily ... there's still time to learn.
This is your invitation to subscribe to
Executive Leadership
. Every month, we distill the best thinking of today's (and yesteryear's) greatest political, business and military leaders into eight easy-reading pages—a for-your-eyes-only executive briefing for leaders in organizations from industry giants down to the small business owner.
Don't take my word for it. Click on the sample issue to the right. You'll discover advice, tips and guidance you can put to use today. Ideas like:
√
LinkedIn do's and don'ts leaders need to know to make the most out of the No. 1 social media platform
√
The 8 "musts" every leader needs to be effective.
√
Yahoo CEO's secret to banishing burnout.
√
What you need to reply to senior executives when they say, "You have 30 seconds to impress me."
You'll discover the 4 questions you need to ask your team … when it pays to be boring … the 3 good habits that drive great results … 3 simple steps to rise above negativity … 5 lessons from $5 Footlongs on winning support from the top brass … inject power into your remarks by ridding your speech of weak words … deliver a power speech by opening it with fire … 6 questions to ask to identify a problem and how it might be solved … 5 steps to reverse a failure … keep one step ahead in arguments by asking these shrewd questions … plus
much
more.
CAREER STIMULUS OFFER—$$AVE $96.00!
Ensure your career success now. Subscribe to
Executive Leadership
at a special half-price offer reserved for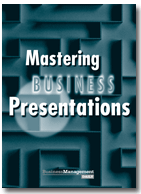 new subscribers only—just $96. Plus—
√ Three FREE Bonuses.
You'll get
Mastering Business Presentations
, revealing secrets of great communicators from Abraham Lincoln to Steve Jobs ...
Mastering Business Finance
, helping you crunch the numbers like a green-eyeshade pro ... plus
Change Management and Crisis Leadership
, the illuminating CD from our popular crisis-management webinar. Others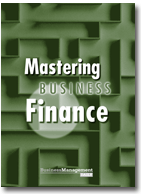 will pay $276.90 for these Special Bonuses. Your price: FREE.
√ Unconditional FULL REFUND Guarantee.
You
will
benefit from
Executive Leadership
. You
will
discover success formulas that further your career-managing difficult people, solving thorny problems, even gaining promotions and raises despite the toughest economy in memory. If not, simply request a FULL REFUND—every cent you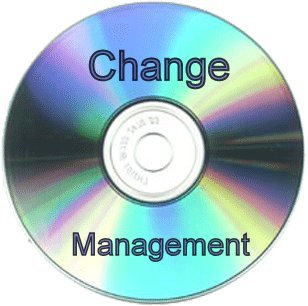 paid, no questions asked.
Eleanor Roosevelt famously said, "Do one thing every day that scares you." This is your moment to do the bold thing ... to take your career by the horns and wrestle it to the ground.
Subscribe today to Executive Leadership.
You'll be glad you did.
Sincerely,
Phillip A. Ash, Publisher
P.S.
Still on the fence? How about a
fourth FREE BONUS
?! It's
The Little Black Book of Executive Secrets
, the classic boardroom 'war manual' that's helped thousands of ambitious men and women climb the career ladder with nary a slip. It's free, as I said, but there is that one catch:
You must subscribe in the NEXT 17 DAYS.
P.P.S.
You're probably wondering about the answers to our little quiz. Fair enough. Include your email address with your order and you'll receive full access to archived issues of
Executive Leadership
! You'll find all the articles referred to here, plus hundreds more to give any career a jump-start! We'll also sign you up for our FREE e-letter,
EL Weekly
, at no cost or obligation whatsoever.
And let me remind you ... if at any time, for any reason, you are unhappy with
Executive Leadership
—
in any way
—remind us of that NO-RISK guarantee. I'll make sure your FULL REFUND goes out by Friday, and sign the check myself. ALL your free bonuses are yours to keep. You have my word.
Act now! Join your thousands of colleagues (and COMPETITORS) who already benefit from
Executive Leadership
.
Subscribe TODAY!