FMLA leave is complicated by sunsetting COVID relief act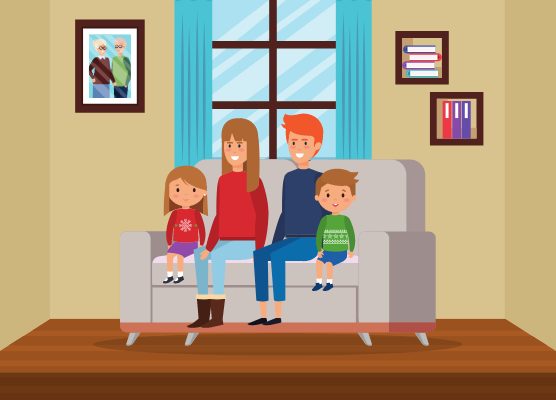 The Families First Coronavirus Response Act's (FFCRA) pending sunset creates challenges for employers and employees seeking FMLA leave for COVID related reasons. The FFCRA expanded Family and Medical Leave Act (FMLA) rights and funded paid leave for many pandemic-related reasons. However, the FFCRA will sunset on December 31, 2020 barring congressional action. This will send the FMLA into uncharted waters where plaintiffs' attorneys envision a litigation bonanza.
Workers may soon find themselves without paid FMLA leave
Working parents may find themselves unable to take needed leave for childcare. With COVID cases, hospitalizations, and deaths spiking in many regions, schools and daycares that reopened during the early fall lul may soon close. If working parents haven't availed themselves of FFCRA benefits, they only have a few weeks to do so.
Specifically, the FFCRA does not provide any paid leave after December 31, 2020. That's true even if an employee has not exhausted all paid leave the law allows. Any paid leave unused after December 31st will be lost. Assuming Congressional inaction, the new year will leave workers with no federally-sanctioned paid leave.
Leave policies will be up to individual employers
For employers who use the calendar year for FMLA leave, employees will have a fresh, untouched cache of unpaid leave. However, they may only take it for traditional FMLA reasons, lack of school and/or daycare will no longer be covered.
Leave for COVID testing will also no longer be covered, however, employers should provide it in the interest of workplace safety. A worker actively diagnosed with COVID would still fit the FMLA's 'serious health condition' requirement. Employers could retroactively approve leave back to the first symptom or testing date for those who test positive. Whether the leave is paid or unpaid would depend on the employer's FMLA policy. This would also apply to workers seeking time off to care for family members with COVID.

With the end of paid leave at the beginning of the year, some employees may request intermittent leave. However, without legislative changes, intermittent leave would only be available on the same basis as regular FMLA leave. Childcare needs would not be a qualifying reason.
Federal action on paid leave is uncertain
Lawmakers have voiced some support for paid sick leave, but no clear action is on the way. President Trump proposed a plan that would push costs on to states. President-elect Biden has generally backed paid leave but has not taken a specific position on its funding. States that currently provide paid leave fund it from payroll taxes on either employees, employers, or both.
While the pandemic has built support for paid leave, the delay in constituting the Senate until January has put many legislative initiatives on hold. Still, support for some sort of paid leave exists on both sides of the aisle. Once in office, President-elect Biden, who ran on a unity platform, could coax enough Republican votes to pass limited paid leave.
FMLA leave applies to mental health
Requests for mental health services have risen dramatically through 2020. Employers must remember that the FMLA covers mental health on the same basis as physical maladies.
Employers should recognize employee statements concerning their mental health as potential FMLA requests. For example, managers should interpret an employee stating she could use some time off due to anxiety as an FMLA leave request. Proactive employers can push messaging about their Employee Assistance Programs (EAP). EAP resources can help employees address mental health issues before they precipitate leave requests.
Here are some key points related to mental health and the FMLA:
Work closely with your EAP to ensure they understand the FMLA and can refer the employee to the Human Resources Department.

Don't try to diagnose the employee. Employees who disclose mental health challenges should be referred to EAP and provided with the company's FMLA policy. Otherwise, you risk liability under the ADA for considering the employee to be disabled. If the employee is having work-related problems, place her in a work improvement plan. Doing so engages the employee and improves the odds the employee will return to productivity without inviting an ADA lawsuit.

Any time an employee requests time off, provide a copy of the company's FMLA policy. Also, provide eligibility information.
FMLA leave liability
Firing on FMLA has always been tricky. As workers potentially fall off FMLA with the FFCRA's sunset, the stakes are even higher. The FMLA bars employers from discriminating against employees because they used FMLA benefits. As the FFCRA expires, some employees may be unaware and still ask for leave for childcare reasons. Employers who terminate these workers will most likely face an FMLA retaliation lawsuit. Those suits may or may not be successful. This will be uncharted legal territory.
Employers can work with employees to offer leave or alternate scheduling, however, leave for childcare cannot be counted against the employee's FMLA leave entitlement. Consider this example. A generous employer allows an employee to work an intermittent schedule from January 1 until the end of May. Let's assume that the pandemic is over by then. In June, the employee develops a serious health condition and needs FMLA leave. That employee would still have 12 weeks of leave available.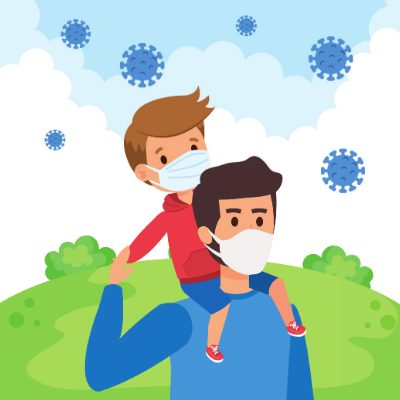 Employees impacted by COVID could be protected under the ADA
Employees who have exhausted their FMLA leave may be eligible for reasonable accommodation under the Americans With Disabilities Act (ADA). To qualify, an employee must be disabled within the law's definition. The individual must have a mental or physical impairment. That impairment must substantially limit the person's ability to perform the job's essential functions. If you have employees who are still recovering from a bout of COVID-19 – the 'long haulers"- they likely are disabled. Treat them accordingly and consider providing more time off as a reasonable accommodation.
The ADA gives great flexibility for employers and employees to find accommodations. Ultimately, employers get to decide whether the accommodation is reasonable. Courts will ask employers to 'show their work' if they determine an accommodation is not reasonable. The entire process should be documented.
Planning for 2021
The looming new year requires employers to plan for multiple scenarios. If Congress extends the FFCRA, then employers will have to recalibrate to meet a new set of leave limits. Presumably, government reimbursement limits would remain unchanged.
If Congress takes no action, employers are left in the same position they were in April. Nothing prevents employers from providing benefits beyond what the FMLA requires. While many employers will not have the resources to provide paid leave without government assistance, it is an option. Employers should sit down with counsel and develop a flexible plan that will address each possible scenario.
Key factors to incorporate into planning include:
Infection rates.

Changes in cases where your business and customers are located will impact the need for total or partial shutdowns.

Telecommuting

. By now most businesses have determined who can and cannot do their job remotely. As the pandemic affects markets and the workforce, employers may have to reassess how they do their work.

Risks to essential workers

. Workers who have been working with the public for months

may be more likely to get sick

. They may also be more subject to stress-related illnesses and absences. Employers should assume that essential workers will need more sick leave.

Parental obligations.

Even if working parents juggled kids and work so far, some fatigue may be setting in. Since many parents won't be able to take paid leave, this could be a good time to consider other options. Perhaps offer backup childcare or set up on-site facilities to monitor distance learning.