Ask the Attorney: Employer's rights during COVID
Understanding what you can, and cannot, ask of your employees as it relates to the pandemic is tricky. Here are some of the most recent questions we've received, with answers from top employment lawyer Nancy Delogu.
Does the EMFLA give us allowance to alter work schedules to save money?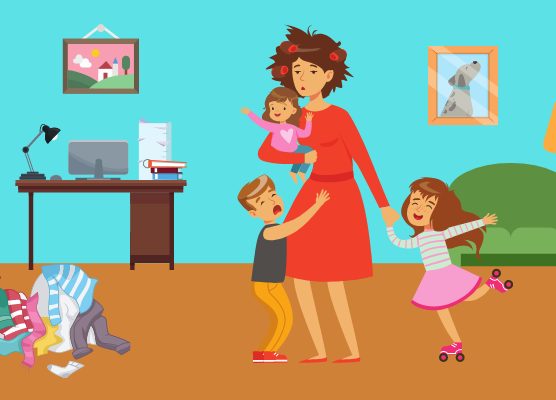 Q: "If a remote worker cannot perform their job to full capacity because they have children at home, is it permissible to ask the employee to work shorter hours to accommodate their schedule, or are we required to pay them under the emergency FMLA (EMFLA) rules even though they don't work a full day?" – Yvette, North Carolina
A: You can certainly ask a worker who can perform part of his or her schedule to work some hours at regular wages, and make up for hours missed with payments under the Emergency Family and Medical Leave Expansion Act. The EFMLA provides certain wage benefits for parents who must provide care for a child whose school or other care provider is unavailable owing to the pandemic; the employer pays the employee the wages and deducts the value from its employment taxes so there is no cost to the employer. The law allows this partial day or intermittent leave if both employer and employees agree.
Many employees will wish to take advantage of this part-work, part-paid leave program, as this may help them extend the benefits of the law through the school year. Having said that, reports are legion of parents trying to cover all of the needs of the home–cooking, child care, cleaning–while also working, and it is taking a huge toll, particularly on working mothers. (Women made up 80% of the 1.1 million workers who left the U.S. work force last month, according to the U.S. Bureau of Labor Statistics.)
With never enough hours in the day, you may find that workers are unwilling or unable to work part-time while taking EFMLA leave–and you cannot penalize them or retaliate against them for refusing to do so. For those workers, you should pay them the full amount to which they are entitled under the EFMLA for so long as those benefits continue, being careful not to retaliate against anyone who takes advantage of the law's protections.

Covid self-isolation could break our business–do we have any recourse?
Q: "We are a small business of 35 employees, and every position is crucial. Can an employee simply state, 'I think I have COVID, I will be self-isolating for 14 days?' This is disruptive to us. Can we require a test and results before they take the 14 days?" – Q., California
A: My answer is that this situation is going to be tough on your business and on others in similar situations. The laws and guidance are designed to encourage workers who may have been exposed to COVID-19 self-quarantine for 14 days. Workers who actually have COVID-19 should stay home for 10 days after the diagnosis, and should not return to work until they have been fever-free for 24 hours and their other symptoms improve. Even if they have no symptoms, they should not be permitted to return for 10 days.
So what can you do if someone announces they have been infected or exposed? You can ask them to provide the results of any test that they may have, or a recommendation from a health care provider to self-quarantine as though they have been infected. You probably should not insist on receiving written notes, however because health care providers may not be able to timely provide notes–although since many of your workers are health care professionals, your workers likely will have little trouble providing a note. Workers who are self-quarantining or isolating but who are feeling well enough can be asked to work from home, if their position includes duties that can be performed remotely.
What do we do when we're lacking information about an employee's Covid status?
Q: "I work in a pre-school environment. A parent contacted our agency yesterday and advised us that after dropping off child, she is self-quarantining. Her child and husband moved out. She will not say if she tested positive for COVID-19. Do we have to report to OSHA or CDC since we do not know if she tested positive or not?" – Clark, California
A: I don't think you would have any obligation to report a visitor (in this case, a parent) who was possibly ill to either the state or federal occupational safety and health administration or the U.S. Centers for Disease Control (although I think you probably are thinking of the local health department, not the CDC).
Because the parent would not tell you whether she was infected or merely exposed to the coronavirus, you have to decide whether the child is a close contact of a person who might have COVID-19 and how that would affect your ability to care for that child, and whether anyone at the facility was in close contact with this parent for 15 minutes or more in the last 48 hours (even if everyone was wearing a mask).
If, as seems likely, the child was exposed to an infected parent, you may need to ask her to self-quarantine at home for 14 days, and advise anyone caring for her to do the same. The California Occupational Safety and Health Department has published guidance for child care providers on COVID-19 that you may find helpful, too – you can find it here.
Our workers are suddenly moving to other states–how do we adapt?
Q: "We are having quite a few employees inquiring about moving out of state. We have a telecommuting agreement but not an eligibility/procedure policy for assessing an employee and their out-of-state request. Do you have anything like this for reference?" – Adreanna, California
A: Now that many professional workers are working "remotely" for the seventh month, your business and a lot of other employers may find workers are asking you whether they can move far away, and work for the foreseeable future from locales other than those in which you had a presence before the pandemic. Deciding whether to honor these requests is complicated, however, and not only because at some point you may wish to require them to physically report to the workplace with their co-workers.
For example, when you place a worker in a new jurisdiction, you will need to register your presence with the state, and make arrangements to pay taxes and other assessments on behalf of your employee to the new state taxing entity. (Short-term arrangements for early days of the pandemic may not have triggered these obligations, but localities are unlikely to forbear on compliance with local laws for long.) Unemployment compensation, wage payment requirements and benefits laws may exist in that jurisdiction that you do not expect. For example, what does the local state law say about reimbursing workers for the cost of business expenses? Will you adjust salaries downward if the employee's cost of living decreases? How will changes to your compensation policies affect your equal pay obligations? Will you expect workers to return to your hub office at the end of the pandemic?
For that matter, employees who move from one jurisdiction to another also may be surprised to learn that local laws, especially those involving compensation and leaves, differ from what they are accustomed to in California.
There is no one correct answer to your question, and certainly no model policy that would suit every employer. The important thing is to ensure you investigate carefully what hiring a worker in a remote jurisdiction would require of your business, and decide whether you are willing to permit these workers to relocate.