How to provide clear expectations and meaningful feedback
According to a recent Harris Poll Interactive Survey, 69% of managers dislike communicating with staff.
They are especially uncomfortable offering criticism that might cause employees to flare up. As a result, many managers don't provide difficult feedback.
If this describes you, I'm going to suggest you either get more comfortable giving people honest feedback or consider moving into a role that doesn't require managing the work of others.
Chances are, as a boss, you are always open to advice on how to improve your leadership skills.
Here's how you can dramatically improve in providing clear expectations and meaningful feedback: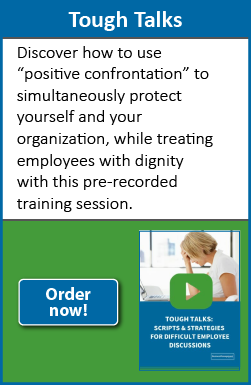 Be kind and be direct
Being direct does not require being harsh. In fact, beating around the bush actually feels like torture for the person receiving the feedback. When giving feedback, be brief and support tour statements with examples of behavior to illustrate your point.
Listen
Listening provides a space in which people feel heard and respected. A momentary pause enables both parties to process what is being said and allows them to move forward together to make a positive change.
Don't take reactions personally
It's easy to get emotional when you are having what is, for many, an unpleasant conversation. Acknowledge the emotions both parties are feeling, which will help decrease the stress levels felt by you and the person you're speaking with.
Show up and don't rush off
Yikes! No one likes tough conversations. Don't make it worse by showing up, dumping all the negative thoughts you've been bottling up, and departing like a hit-and-run driver. Slow down and allow time for a meaningful two-way dialogue to take place.
Leaders who learn how to provide clear expectations and honest, meaningful feedback are able to create a culture of connection that defies the laws of gravity.
---
Excerpted from The Magnetic Leader: How Irresistible Leaders Attract Employees, Customers, and Profits, by Roberta Chinsky Matuson, Copyright © 2017 and reprinted by permission. Roberta is president of Matuson Consulting, dedicated to helping leaders create exceptional workplaces and extraordinary results. Visit matusonconsulting.com.