Workflex in the 21st Century Act may modernize ERISA
In November, Rep. Mimi Walters (R-Calif.) introduced in the U.S. House of Representatives the Workflex in the 21st Century Act, a bill that would amend the Employee Retirement Income Security Act of 1974—commonly known as ERISA.
The legislation would allow employers to create an ERISA plan, known as a qualified flexible workplace arrangement plan, as a way to offer employees a combination of guaranteed paid leave and increased work flexibility options.
What Workflex would require
If an employer elects to offer such a plan, the employer would be required to offer full-time and part-time employees at least a guaranteed minimum level of paid leave, basing the amount on both the employer's size and the amount of service the employee had provided to the company. See the chart at the bottom of the page for details.
A plan could be set up in one of two ways. It could be designed to allow employees to accrue leave over the course of a plan year. Alternatively, employers could provide the full amount of leave at the start of the plan year.
There are certain restrictions that would be allowed in the plan design with regard to employees' right to take leave during the first 90 days of employment.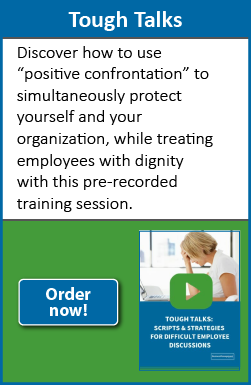 What is Workflex?
In addition to guaranteed paid leave, an employer that elected to offer a qualified flexible workplace arrangement plan would be required to offer its employees at least one type of flexible work option.
To take advantage of those options, eligible employees would have to be employed for at least 12 months by the employer and have worked at least 1,000 hours for the employer.
The flexible work option could be one of the following:
Compressed work schedule. Generally, this option would allow an employer to increase the number of daily hours that an employee would work in a week. For example, employees could have four-day workweeks.
Bi-weekly work program. Generally, this option would allow an employer to schedule eligible employees more than 40 hours but less than 60 hours in any week during a two-week period, provided that employees were not scheduled for more than 80 hours during that two-week period. Other conditions could apply.
Benefits and drawbacks
While legislating paid leave is not a novel concept at either the state or local level, this proposal to amend ERISA to allow for plans that include paid leave and flexible work schedules is unique.
As with other ERISA-covered benefits, offering a qualified flexible workplace arrangement plan would be completely voluntary for employers, and employers would have to weigh the benefits of offering such a plan.
There would be costs associated with offering a qualified flexible workplace arrangement plan, as it appears that such a plan would not be exempt from the documentation and reporting requirement of ERISA.
However, such a plan would provide employers with certainty regarding employee paid leave because ERISA preempts state laws. For multi-state employes, it would alleviate the necessity of state-by-state compliance.
It is important to note that the legislation would not affect coverage protections provided by the FMLA or similar state laws. This legislation is meant to be complimentary to such family and medical leave laws.
Passage not assured, but …
Remember that this legislation is just a proposal, and there is no guarantee that it will pass or what it will look like in final form.
However, it is worth noting that the proposed legislation appears to have bipartisan support, as well as the support of the Society for Human Resource Management, the Progressive Policy Institute and the Republican Main Street Partnership. That bodes well for eventual passage and enactment.
---
Bob Ellerbrock is of counsel in Ogletree Deakins' Birmingham, Ala., office.