Volunteers can sue for job discrimination
You may believe that interns, volunteers or other unpaid helpers aren't official "employees" so they can't sue for discrimination. You'd be wrong.
If you discriminate in the selection process for volunteers, disappointed would-be volunteers may be able to sue under Title VII. That's especially true if you often hire permanent employees out of your volunteer pool.
So, make sure your volunteer selection process doesn't discriminate on the basis of age, sex, race, disability or religion.
Recent case: When Dr. Syed Rafi was turned down for a volunteer research position at the National Institutes of Health, he shot off a Title VII discrimination lawsuit. The agency argued that volunteer work isn't "employment," so discrimination laws don't apply. But the court disagreed and let Rafi's case go to trial, noting that a significant number of volunteers in those positions were eventually picked for full-time paid jobs.
Because volunteers were compensated with the possibility of being hired, they weren't volunteers, but employees for discrimination purposes. (Rafi v. Thompson, No. 02-2356, DC DC, 2006)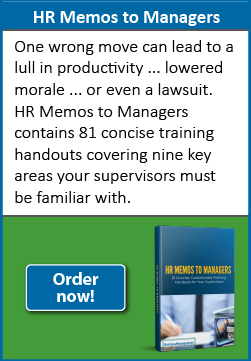 Unpaid helper or employee?
Letting nonemployees "help out" in your workplace is a bad idea. If your organization is gaining a benefit from the help, you'll have to pay. Consider this recent case:
Kim Casey's husband worked for an auto parts store. At his urging, Kim helped out around the store, answering questions about prices, writing receipts and preparing checks. The store never hired her or paid her. But after a falling out with the owner, the Caseys sued for Kim's wages. The court sided with them, saying she was an employee because she'd been "permitted to work." The court calculated that the garage owed her $11,742. (Casey v. Looney, No. 05-1477, 11th Cir., 2006)