Execute effectiveness: 5 tips for setting SMART goals
At work, numbers speak volumes. If you can't show, quantitatively, that something is improving—whether it's quarterly sales or waste-reduction efforts—then how can you really know it's improving?
It's not surprising, then, that more admins are being asked to set SMART goals—specific, measurable, attainable, realistic and timely goals—to be evaluated against.
To some admins, it sounds nearly impossible.
"I find it difficult to define specific and measurable goals. I schedule meetings, make travel arrangements and generally manage the people traffic for my boss's attention, but I don't see those duties as measurable," says Karen Bryant, an executive assistant to the CFO at The Nemours Foundation.
Five ideas to get you started: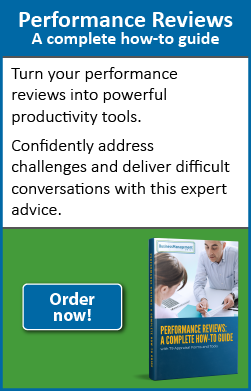 1. Show measurable self-improvement. Personal development goals will ultimately benefit your company, as well. Becoming more proficient in PowerPoint, for example, will allow you to create presentations more quickly. A goal along these lines might be, "I will complete classes in order to receive Certified Administrative Professional (CAP) accreditation by September."
Tip: Remember that setting goals in a performance review is your opening to additional training and education. So choose areas where you'd like to grow.
2. Streamline an ordering or work process, recommends Ilja Kraag, an administrative assistant at Kaiser Permanente. "Even if it saves half an hour or $100, that's something you can measure."
Example: Save the company $1,200 annually by streamlining the supply ordering process and distribution.
Warning: Take care to set goals over which you have as much control as possible. You don't want to fail for reasons beyond your control. For example, your goal might be to reorganize, archive or improve the filing system by a certain date. You have no control, however, over whether staff likes the new system or uses it more efficiently or often.
3. Set standards for routine tasks. Do you book travel? Organize weekly, monthly or annual meetings? Think, "What do I have to do to make those processes run more smoothly? What steps would I take to get there?" The answers can lead you to specific SMART goals.
For example, "90% of travel arrangements will be complete within two days of a request." Or "Only 2% of travel arrangements will need to be corrected/rescheduled."
4. Mirror the boss's goals. "This past year, my boss (the CEO) decided to make my goals the same as his goals. Since I am his assistant, we should be on the same page about everything," says another admin, Tara. "We spend 15 to 20 minutes at the end of each day reporting to each other on how things are coming along."
5. Don't neglect people skills. "Remember that you are essentially the face of your organization," Tara says. "The way you handle interaction with other executives and their admins shows your skills in diplomacy and conflict management."