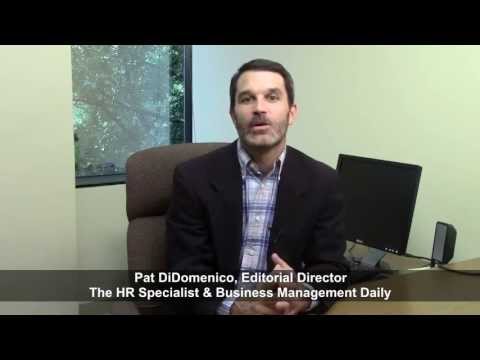 During HR Professionals Week (Oct. 7-11), we'll be recognizing HR pros for their hard work and dedication in the workplace. Throughout the week, we're offering free special reports, tools, videos and an invitation-only webinar to help them do their jobs more effectively. To get on the list to receive these great offers, you'll need to register for free at www.businessmanagementdaily.com/HRProsWeek.
Like what you've read? ...Republish it and share great business tips!
Attention: Readers, Publishers, Editors, Bloggers, Media, Webmasters and more...
We believe great content should be read and passed around. After all, knowledge IS power. And good business can become great with the right information at their fingertips. If you'd like to share any of the insightful articles on BusinessManagementDaily.com, you may republish or syndicate it without charge.
The only thing we ask is that you keep the article exactly as it was written and formatted. You also need to include an attribution statement and link to the article.
" This information is proudly provided by Business Management Daily.com: http://www.businessmanagementdaily.com/36735/invitation-to-receive-our-free-hr-professionals-week-goodies "