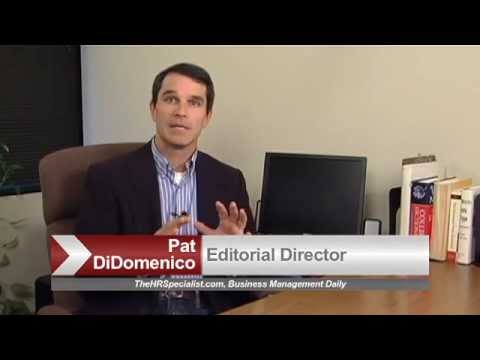 Performance review meetings can bring stress to both sides of the table. But it doesn't have to be that way. With the right planning by supervisors, the meeting can be a productive, stress-free event. Business Management Daily's Editorial Director Pat DiDomenico describes the top five things you can do to improve your performance reviews.
#1: Keep a performance log for every employee. How many times have you sat down to write a review and you can only remember what the person has done in the last few weeks or the last month? Or maybe you allow one single incident, either good or bad, to color your assessment. That's why the best way to prepare is to take notes throughout the year. To do that, keep a performance log for each and every employee. This can be as simple as notes on paper or in a Word document.
A few key points about performance laws: Include notes on both positive and negative work habits, avoid making references...(register to read more)
To read the rest of this article you must first register with your email address.